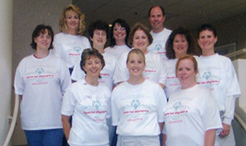 If you would like to become a volunteer, please contact us here
Class-A Volunteer Application

Class-B Volunteer Application




What Our Volunteers Have To Say...



Helping with the Special Olympics helped me realize that there is so much more to these children than their disability. They are full of love and just want to have fun. They have such a wonderful support system and I'm glad I
could be a part of that.

Thank you for the opportunity to help with this. Every time I work for Special Olympics I learn something. It makes me appreciate my health
and how Lucky I am and also teaches me
that no matter how challenged someone
may be that they can still accomplish goals and teach us something. Those children
were an inspiration to me.